1.  Create a Target Buyer Persona 
2- Professional Website
3- Choose Right Keywords
4- PPC Advertising
5- Choose Right social platform and audience
Create a Target Buyer Persona
An ideal buyer persona includes information such as –
Age
Gender
Location
Income
Education
Marital status
Goals
Challenges or Pain Points
Online sources they look out for solutions
Online platforms they are active on and more
QUESTIONS TO ASK BEFORE CREATING A BUYER PERSONA
Why would someone consider my product? (home, office space, land)
Who is my target audience? (first-home buyers, lifestyle upgraders, millennials, etc)
What data do past sales provide about my target customer base? (age, demographic, target area, etc)
Where do most of my target audience spend their time online? (google, facebook, whatsapp, news sites, etc)
If I were my own persona which type of helpful data would attract me? (guides, infographics, PPTs, videos, etc)
Professional Website
As a real estate agent, a website is a key tool you can use to reach new prospects and spread the word about your business. They are also an ideal place to share listings. In fact, 44% of home buyers look at online listings as the first step in their home buying process.
Next, we'll take a look at some of the best real estate agent websites, and learn some tips to make your site informative and unique.
Here is the tip for Professional website
Choose Right Keywords
Choosing right keyword is most important one for Realestate industry
There are two types of keywords
Small tail keywords
Long tail keywords
We have to choose LSI and Long tail keywords for website so that we can able to get right audience to the website
Sample Keywords
Builders in Madurai 
home builders in madurai
best house builders in madurai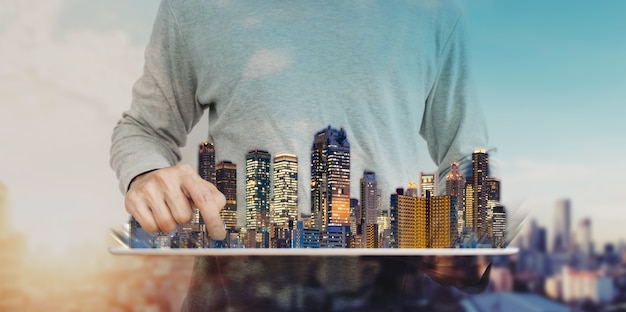 Google Ads
Google can be a goldmine for real estate lead generation if you succeed in landing a spot on the first page. However, as you might have realized, Search Engine Optimization (SEO) alone cannot guarantee you a position above the fold. If you can't wait forever to generate organic leads, you'll need to use Google Ads paid search PPC advertising at some point.
Want to generate highly profitable leads through PPC?
Choose Right social platform and audience
Facebook is also inherently visual (just like real estate), and provides extremely granular targeting options that allow you to reach the exact market you want, from first-time, just-married home buyers to wealthy coastal retirees.
We know Facebook advertising is the answer, but what is the strategy behind it? How can you maximize your budget to ensure you're not wasting valuable marketing spend on failed campaigns?
Here are seven super-effective tips to ensure you capture that ready-to-purchase audience on Facebook.